Harbour Hound Pet Distributing provides Canadian pet supply retailers with the highest quality, Canadian made pet foods, treats, and accessories. We represent the finest unique and innovative brands in Canada.
We offer competitive wholesale prices and incentives to independent pet stores across the country.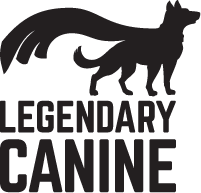 Canadian Made – Waterloo, Ontario
100% Natural & Clean Ingredients
Beautiful Packaging

Harbour Hound Pet Distributing was founded in 2021 by the owners of Canadian Pet Connection, an international award-winning family-owned pet specialty retailer with 30 years experience in the pet industry. 
With an extensive understanding in all facets of the pet industry, including Veterinary distribution, e-commerce, retail/wholesale, pet retail business operations, and more, the Canadian Pet Connection team wanted to branch out to focus on promoting and developing small, Canadian-owned pet brands. Read more…
Harbour Hound Pet Distributing is a family-owned business based on trust, transparency, and establishing meaningful relationships in the pet industry. With almost 30 years in the Canadian pet marketplace, our experienced team is proficient in developing and expanding markets for extraordinary pet products.
At Harbour Hound, we're always on the lookout for Canada's best pet products. To ensure the brands we represent receive the recognition they deserve, we actively work to build brand awareness through professional email marketing and mail-out campaigns, and personalized marketing initiatives. With our unparalleled brand-building acumen, we diligently go the extra kilometer to market and promote our brand partners to pet specialty retailers throughout Ontario. Read more…
High quality pet specialty products are among the fastest growing segments in the massive $7-billion Canadian pet industry. Pet owners are eager and willing to spend on extraordinary Canadian-made products that offer superior nutrition, quality, sustainability, and more. 
Harbour Hound is a different breed of pet distributor. We are a relationship-based business built on trust, integrity, and transparency. From day one, our primary focus has been the promotion and development of innovative, sustainable, and unique small Canadian brands.
Would you like to partner with a new breed of pet distributor concentrating on Canada's best homegrown brands? Read more…